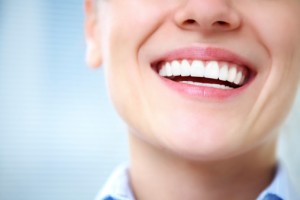 Is your smile starting to look its age? Teeth whitening is the best way to get a more youthful look. Got questions about teeth whitening in Concord NH? The team at Generations Dental Care has answers.
Q: How can I avoid teeth sensitivity with whitening?
Dr. Christopher Binder: Some whitening systems are designed with sensitivity in mind. KoR Whitening, for example, is an in-office treatment that includes desensitizers to prevent pain related to sensitivity before it ever arises. At Generations Dental Care, we offer KoR Whitening for patients concerned about sensitivity. Read more about the system (including its desensitizers) here.
Q: Isn't an over-the-counter whitening option just as good?
Dr. Stetsyuk: We know you've got a variety of brightening options available at the pharmacy, but there are a couple reasons it's best to choose a professional whitening system. First of all, it's always best to trust your teeth to the professionals who know you and your smile. Second, what you'll find in the pharmacy will never be as strong as the solutions you can get through your dentist. So for the absolute best results, trust professional teeth whitening.
Q: My teeth are stained from smoking. Will teeth whitening work?
Dr. Albert Binder: Teeth whitening works well for brightening teeth that have been stained from foods, beverages and yes, tobacco. Certain types of discoloration may not respond as well to teeth whitening, like imperfections in the actual tooth enamel, darkness associated with tooth decay and discoloration due to certain medications.
Q: I prefer more gradual results. What's my best whitening option?
Dr. Moriarty: Many patients would like to smile brighter, but don't want to walk into our office with dull teeth and walk out the same day with a 1,000 kilowatt smile. We can help you reveal your results gradually with at-home whitening. You'll wear custom-fit trays filled with a powerful gel every evening for two weeks, with your teeth brightening a little more after each wear.
Q: How long do teeth whitening results last?
Dr. Christopher Binder: How long your results last depends on a variety of factors, including how white your teeth were to start with, how often you consume highly pigmented foods and beverages as well as your oral hygiene habits. That said, typical results last from half a year to two years. Touch-up treatments can help you maintain whiter teeth for longer.
Q: How can I get started on my brighter smile?
Dr. Stetsyuk: The team at Generations Dental Care can help you achieve your best smile with teeth whitening and other cosmetic dentistry options. Don't wait to get started. Contact us to schedule an appointment with your dentist in Concord NH today!