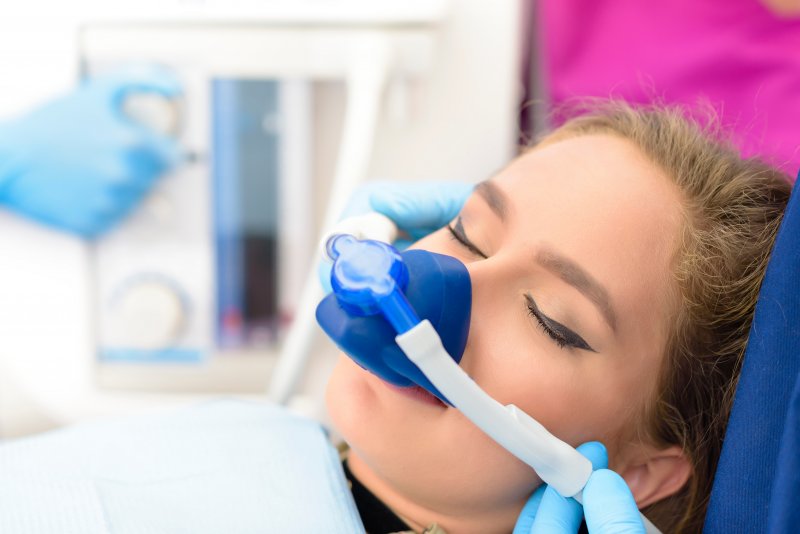 You probably know a little about sedation dentistry if you've gone to enough dental appointments. However, it's possible you still don't know much about the field. In that case, you should learn more about it to see if it could help your long-term oral health. After all, there's a reason why dentists offer it in the first place. That said, here are some answers to four frequently asked questions about sedation dentistry. Look them over to see how dental sedation can transform the lives of its patients.
What is Sedation Dentistry?
Sedation dentistry uses medication to relax you before and during dental procedures. It typically involves giving patients an anesthetic with calming effects, including one or several drugs on the day of your appointment.
What Kinds of Sedation Are Available?
Dentists normally offer several types of sedatives. The most popular are nitrous oxide and IV sedation.
Nitrous Oxide Sedation
For this sedation, a dentist will have you inhale nitrous oxide — a "laughing gas" — through a small nose mask. As you do so, the gas will cause feelings of relaxation and euphoria. While you're in this state, the treatment experience is highly comfortable. Plus, as the effects are temporary, you can quickly return to work or your home afterward.
IV Sedation
IV sedation administers a sedative directly into your bloodstream. As a result, it acts more quickly than other methods.
Compared to nitrous oxide, it also has different effects. While it lets you stay conscious during the appointment, time seems to pass quickly. Furthermore, you're likely to have little to no memory of your visit.
Who's a Good Candidate for It?
Sedation dentistry is best for patients with high anxiety and fear toward dentists. It's also ideal for sensitive oral nerves or a severe gag reflex.
Patient safety is crucial, so your dentist will learn your medical history and current medications before using any sedation.
What are Sedation Dentistry's Benefits?
Sedation dentistry can raise improve treatment in many ways. Consider the benefits below:
Sedation eases patient anxiety and thus makes treatment more comfortable.
Sedatives reduce the time needed for procedures by making patients more compliant.
When sedated, patients can undergo multiple procedures during a single appointment.
Dental sedation allows for a quicker recovery from treatment effects.
Now that you know more about sedation dentistry, you can see how great it is for dental work. Consider talking to your dentist about adding it to your future treatments.
About the Practice
Generations Dental Care is based in Concord, NH. Led by an outstanding team of dentists, the practice has served the people of Concord for over a century. In that time, they've always provided quality, relationship-based treatment that leaves patients with healthy, beautiful smiles. Their services include preventive, cosmetic, and restorative dentistry, not to mention dental sedation. For more information or to book an appointment, reach them at their website or call (412)-854-2310.