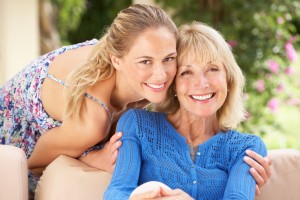 When you think of gum disease, what is the first thing that comes to mind? Perhaps you envision gums that bleed when brushed or flossed, or bad breath that doesn't go away even with a thorough routine oral hygiene regimen. Though these are certainly some of the ill effects associated with periodontal disease, there are even more serious complications that may arise if the condition is left untreated. At Generations Dental Care in Concord, NH, our experienced team of dentists and staff help patients just like you understand the effects of gum disease, as well as how it is treated.
The Importance of Gum Disease Therapy
When the tissue that supports your teeth becomes infected, the first sign is typically something along the lines of the common suspects: bleeding gums, sensitivity, gum recession, and foul breath that isn't improved with brushing the teeth. When left untreated, periodontal disease can lead to teeth that become loose and even fall out. Additional consequences that have been linked to gum disease include the following:
Complications during pregnancy, including low birth weight babies
Intensified diabetes and rheumatoid arthritis
Pancreatic cancer
Dementia in elderly patients
Respiratory illnesses
Heart disease
Pulmonary hypertension
Stroke
Fortunately, periodontal therapy at our Concord, NH dental practice can help to dramatically reduce your risks of suffering from these and other systemic illnesses. We can treat the existing infection within the gingival tissue and take steps toward preventing future damage.
Schedule Your Visit Today
Are you concerned that you or someone in your family may be suffering from periodontal disease? Contact our office today to schedule your appointment and discover what a difference our experience, expertise, and cutting-edge technology can make in your smile and in your overall health. Our team looks forward to providing you with the knowledge and treatment you need to prevent and overcome a variety of oral health concerns, including gum disease. We happily welcome families from throughout the Concord, NH area, as well as surrounding communities in Boscawen, Manchester, Pembroke, Epsom, Loudon, Hopkinton, Penacook, Bow, Concord, Canterbury, Hooksett, and more.