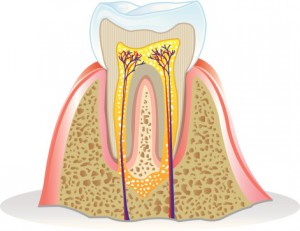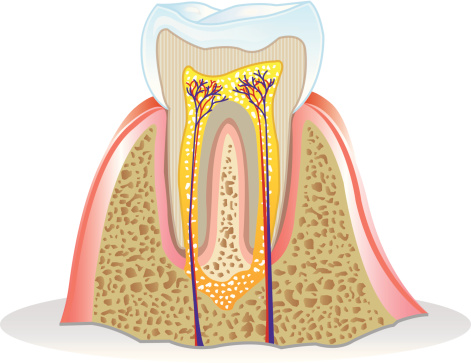 When you have a cavity, you know the drill. No pun intended. But what happens if the bacteria that causes decay on the outer surface of your tooth penetrates deeper? Well, that you could begin to feel if the soft tissue inside the tooth is affected. Then, repairing the tooth may require more than a filling. The dentists at Generations Dental Care in Concord, NH, can restore teeth to their proper function and appearance with root canal therapy.
Although decay is the most common reason why a tooth would need a root canal, it's not the only one. If a tooth suffers a deep crack due to injury, has had repeated dental procedures or a large filling, then a root canal may be necessary. And although many people think that root canal therapy is painful (with modern anesthetics, the procedure is usually painless), it's actually not having a root canal that is painful. The toothache that ensues when a tooth's pulp, or soft tissue, becomes infected by decay causing bacteria can be extreme. Other signs that a root can may be necessary include:
Swollen gums around the tooth
Severe pain with chewing or any kind of pressure
Sensitivity to hot or cold temperatures on the tooth
Discoloration of the tooth
During a root canal, Dr. Tevyah Dines, the endodontist at Generations Dental Care, will remove the tooth's infected pulp and nerve tissue along with any bacteria and debris. Once the root is meticulously cleaned, the doctor will fill the space with a biocompatible material and seal the root chamber. Then, the tooth is covered with a temporary crown to protect it. When your permanent crown is ready in a few weeks, you'll return to the office for it to be cemented into place. With that, your tooth will be functional and your smile will be preserved.
Call Our Office Today
If you are experiencing a toothache, then don't wait. Schedule an appointment at Generations Dental Care in Concord, NH, to determine if root canal therapy is required. We also serve patients in Pembroke, Hooksett, Canterbury, Loudon, Bow, and Manchester and the surrounding communities.