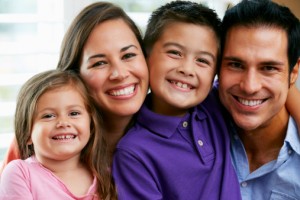 Ever wonder why your dentist wants to see you every six months? Yes, yes—of course he or she likes seeing you. The actual reason, however, is because with regular checkups you and your dentist can work together to help you avoid oral health problems. In fact, the primary goal of dentistry is to prevent problems before they become painful or expensive. With this in mind, the dentists at Generations Dental Care in Concord, NH, place an emphasis on preventive dentistry for their patients, young and old.
Preventive Dentistry at Home
There are several components to preventive dentistry, but believe it or not the process begins with you. When you brush and floss your teeth twice a day, every day, you are taking an important step in preventing oral health problems. When you brush, you remove plaque, which can become dental tartar—the sticky substance with acid-producing bacteria that cause tooth decay and gum disease. Flossing, of course, is critical to removing food particles and plaque from between teeth.
Preventive Dentistry in the Office
At your regularly scheduled checkups with Generations Dental Care, our dentists and their staff supplement your at-home regimen. We will clean your teeth, remove plaque, take x-rays when necessary to expose hidden areas of decay, and examine all of the soft tissue in your mouth to spot any abnormalities that may be a warning sign of oral cancer. Furthermore, we may recommend fluoride treatments to strengthen your teeth's enamel, or dental sealants, which create a barrier between your deeply grooved molars and decay-causing bacteria.
Schedule an Appointment Today
If it's time for you or a family member to see the dentist for a checkup, then call the office of Generations Dental Care in Concord, NH, today. With preventive dentistry, you can avoid a host of dental problems. We also conveniently serve patients in Pembroke, Hooksett, Canterbury, Loudon, Bow, and Manchester and the surrounding communities.