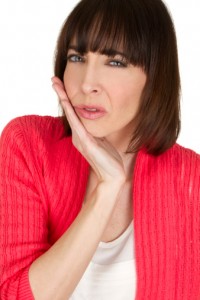 We know what you're thinking… thank goodness for my temporomandibular joints. Where would I be without them? No, you're not thinking that? Well then, perhaps now you're wonder what are and where are my temporomandibular joints. These joints are positioned on either side of your face just in front of your ears. They allow you to open your mouth so you can speak, eat, yawn and laugh. Unfortunately but like other bodily joints, your temporomandibular joints, or TMJs, can malfunction. Fortunately, however, there is TMJ therapy from Generations Dental Care in Concord, NH, to help relieve what can often be painful symptoms.
When your TMJs malfunction, the condition is called TMJ disorder or dysfunction. Although symptoms can vary from patient to patient, the most common is pain in the jaw joint. Other symptoms include:
A clicking or popping sound when you open or close your mouth
The feeling of an earache in the absence of infection
Sensitive teeth
Swelling on the side of your face
Headaches or pain around the ears, neck and shoulders
Changes in you bite or the alignment of your teeth
Stiffness or a locked feeling in your jaw
TMJ Therapy from Generations Dental Care
The most frequent cause of TMJ disorder is stress, which leads to teeth clenching and grinding, especially at night. If you are diagnosed with TMJ disorder, then Generations Dental Care can prescribe a custom-designed nightguard to reduce teeth clenching and grinding. This helps to alleviate muscle tension and pain. Most TMJ therapy patients have relief from their symptoms almost immediately, with the best results occurring after a few weeks of continued use.
Call Our Office Today
If you are experiencing any of the painful symptoms of TMJ disorder listed above, then schedule an appointment at Generations Dental Care. Our TMJ therapy in Concord, NH, will provide relief. We also serve patients from Penacook, Bow, Canterbury, Chichester, Pembroke, Manchester, Hooksett, Boscawen, Epsom, Hopkinton and Loudon.