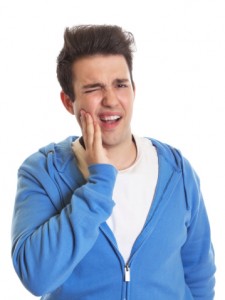 An aching tooth, a swollen jaw, red gums–they may be signs of an ailing tooth in need of root canal therapy. Expertly performed by Dr. Tevyah J. Dines, endodontist at Generations Dental Care in Concord, NH, "root canals" are comfortable, simple procedures that alleviate pain and preserve tooth structure.
The American Association of Endodontists says that saving a tooth is better than extraction because a natural tooth allows for:
good biting and chewing
maintenance of proper spacing between teeth
normal facial appearance and speech
a denser and wider jaw bone to anchor all teeth
So, if you're bothered by a toothache, swollen jaw and lymph nodes, red gums, discolored enamel and other disturbing dental symptoms get to your restorative dentist at Generations Dental Care in Concord. Depending on the results of x-rays and visual examination, the doctor may recommend root canal therapy, a tried and true method of preserving teeth compromised by injury, multiple dental procedures or deep decay and infection.
The root canal procedure takes 2 comfortable dental visits
Dr. Tevyah J. Dines is the staff endodontist, or root canal therapy specialist, at Generations Dental Care. After determining that a patient requires a root canal procedure to stop infection and preserve healthy tooth structure, Dr. Dines usually uses simple local anesthetic ("pain shot') to numb the area around the tooth. He also protects the soft tissues surrounding the tooth with a rubber dam.
The Concord dentist drills a pilot hole into the tooth to access the 1 to 4 interior chambers which contain the blood supply, nerves and connective tissue. Decay often extends into this area of the tooth, infecting it and causing the toothache and other characteristic symptoms of an abscess.
Once in the root canal, Dr. Dines clears out the infected material with a series of tiny files, making sure the canal is perfectly clean of debris. He instills the area with an antimicrobial medication and seals the canal with a rubbery material called gutta-percha.
He repeats the process with the other chambers in the tooth as needed, finishing the one-hour procedure with placement of a temporary filling or crown. A dental impression goes to an outside lab for fabrication of a permanent crown to cover the restored tooth during a subsequent dental visit.
Caring for the restored tooth
Normally, the patient needs nothing more than soft foods and some over the counter pain meds for a few days as recommended by Dr. Dines. Concord root canal patients report they feel much better after root canal therapy because their toothaches are gone. The tooth structure itself does well after root canal therapy, can have a long life with proper hygiene and does not need the inner pulp to function.
Contact Generations Dental Care if you are concerned about the health of a tooth
Doctors Albert Binder, Christopher Binder, Victor M. Stetsyuk, Tevyah J. Dines and Jonell Hopeck work as a team to bring residents of the Concord, NH area the finest in general, restorative and cosmetic dental services. They delve deeply into the practice of dentistry, desiring the healthiest and brightest smiles for all their patients. Contact the office for an appointment.