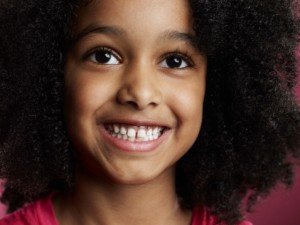 With Halloween just around the corner, now seems like a good time to talk about your children's teeth. Those developing pearly whites need some tender loving care. At Generations Dental Care in Concord, NH, our children's dentists and their team of hygienists and assistants want your kids to enjoy a lifetime of healthy and happy smiles. We look forward to meeting your children and helping you help them have optimal oral health at every age.

Did you know that your Concord dentist is actually the second dentist your child needs to see? All kidding aside, you are your child's first "dentist." Even before your baby begins teething, you should wipe their gums after each feeding. Use a soft baby washcloth dampened with warm water. Doing so removes the sugars that are in breastmilk and formula. When that first little tooth arrives, it's time to start brushing. As more teeth erupt, you can add a tiny bit of fluoride toothpaste. It's important not to use too much until you're certain that your child is old enough to spit, usually around the age of two or three.
And that's just the right time to schedule your child's first checkup at Generations Dental Care, the dentist Concord trusts for comprehensive care for the whole family. At your child's first checkup, will examine and count their teeth to ensure proper development. We'll also clean their teeth if they seem ready to handle the procedure, and we'll assess the health of their teeth and gums. Children teeth are susceptible to decay and they can also have gum disease. With regularly scheduled checkups, we can more closely monitor their overall oral health and react quickly to problems.
Prevention with Your Kids Dentist
One of the best ways to avoid problems is to prevent them, of course. That's exactly what fluoride treatments and dental sealants are designed to do. We recommend these for many of our young patients and even some adults, too. Fluoride is a mineral that has been proven to strengthen tooth enamel. During a fluoride treatment, we'll apply a fluoride gel to your child's teeth. After a minute, the gel is rinsed. With stronger enamel, your children are better equipped to fight the battle against tooth decay.
Likewise, dental sealants are added layer of protection against the acid-generating bacteria that cause decay. Sealants start out as a liquid plastic that we paint on the biting surfaces of your child's molars. With deep pits and grooves, these teeth are the most likely to have a cavity. Once quickly dried with a special curing light, sealants become a solid barrier.
And one last thing—don't let your children eat too much candy this Halloween or any time for that matter. Ration the candy or even better—give them a hearty dinner before trick or treating, so they won't be that hungry afterwards!
Call Our Office Today
For a checkup with the children's dentist Corcord, NH, loves, call Generations Dental Care. We also serve the surrounding communities of Penacook, Bow, Canterbury, Chichester, Pembroke, Manchester and beyond.