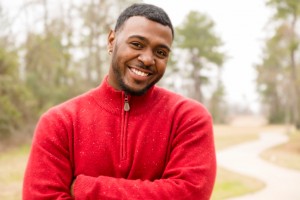 Generations Dental Care provides restorative dentistry for great smiles.  From fillings to implants, the Concord dentists do it all with care and precision.
Medical and dental experts agree that keeping natural teeth as long as possible benefits oral health, systemic health, and self-confidence. In fact, losing teeth to accident, decay, gum disease or other issues compromises jaw bone integrity, tooth alignment, speech, nutrition and even the well-being of major body systems such as the heart and blood vessels.
The role of restorative dentistry
While the dentists at Generations Dental Care stress preventive dental care such as sealants, fluoride treatments, exams, cleanings and good at-home hygiene, they understand that problems happen.
So, Dr. Christopher Binder and his associate dentists provide a wide range of restorative dental services to treat most any dental issue right at their Concord office. Dr. Tevyah Dines is the staff endodontist, handling root canal therapy, and Dr. Jonell Hopeck is the staff periodontist, treating gum disease with advanced surgeries and placing dental implants.
Just some of the restorative dentistry services the Concord dentists offer
Tooth-colored fillings are crafted from durable, natural-looking composite resin materials. Metal-free, safe and attractive, these modern fillings bond directly to healthy tooth structure with less enamel preparation than old-style restorations. The Concord dentist gently removes decay from a small to mid-sized cavity, fills the area with the resin and hardens the material with a special curing light. These fillings blend right in with the rest of the tooth and are very durable.
Crowns cover existing tooth structure that is fractured, oddly-shaped, decayed, or has had many fillings and/or root canal therapy. Constructed of gold, porcelain, or porcelain and metal, crowns effectively mimic natural tooth shape, restoring excellent aesthetics, biting, chewing and clear speech. Crowns last for 5 to 15 years or more with at-home and professional care.
Fixed bridgework uses crowns to anchor prosthetic teeth to adjacent teeth. Sometimes the replacements are bonded to their neighbors with metal or ceramic wings in an appliance called a Maryland bridge. A cantilevered bridge restores teeth at the back of the mouth and is anchored only on one side. Patients must clean around their bridgework diligently and get 6-month professional cleanings, too, to keep gums and natural teeth healthy.
Root canal therapy, performed by staff endodontist Dr. Jonell Hopecki, painlessly removes infected tooth pulp from severely decayed or abscessed teeth and refinishes them with crowns. Using tiny files, Dr. Hopecki cleans out the one to 4 inner inner chambers, or root canals, and seals them with a rubbery substance. Root canal therapy saves teeth that otherwise would be extracted.
Dental implants are today's highest standard in tooth replacement. They provide a new tooth from root to crown and may also support fixed bridgework or full or partial dentures. The titanium implant device exercises the underlying jaw bone, preserving its natural strength and structure. When patients diligently care for their implants, they can expect a lifetime of healthy use.
And there's more
Contact Generations Dental Care. Drs. Victor Stetsyuk, Albert Binder, Christopher Binder, Albert Moriarity, Tevyah Dines and Jonell Hopecki join their skills to provide the finest restorative dentistry in the Concord area. Advanced technology and compassion care for you and your smile.