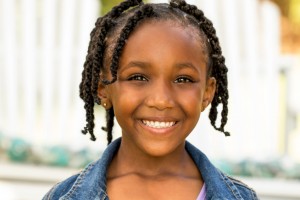 Kid's oral health flourishes with at-home and in-office care. Generations Dental Care offers a range of pediatric services to keep young smiles bright.
Want the best for your kids' dental health? The skilled dentists at Generations Dental Care agree that caring for young teeth results in years of healthy teeth and gums. So, they offer many dental services for kids–from the simplest of cleanings to restorative care to Invisalign clear braces for older teens.
Prevention is best
Just as adults do, children need preventive dental care. Beginning around age 3, Dr. Christopher Binder and his associate dentists at Generations Dental Care recommend pediatric dental check-ups. Understanding what is happening inside a child's mouth helps reduce the incidence of decay and gum disease and helps predict a child's future bite and tooth alignment.
A routine pediatric dental exam includes:
a visual inspection for decay and gum disease
a bite check
count of baby teeth and erupting adult teeth
x-rays when needed to examine roots, look for hidden decay and look at the developing jaw
a thorough, but gentle, hygienic cleaning and polishing, removing plaque and tartar
The pediatric dental visit is a great opportunity to teach both children and parents the do's and don'ts of dental hygiene and also to promote a healthy diet, including:
plenty of fresh fruits and vegetables
low fat dairy
whole grain breads, rolls and pasta
water
Good hydration keeps kids' teeth and gums clean when toothbrush and floss are unavailable. Plus, water stimulates the production of saliva in the mouth–nature's mechanism for cleansing tooth surfaces and freshening breath.
In addition to check-ups x-rays and cleanings, Generations Dental Care offers 2 simple, but important, preventive services: fluoride treatments and plastic sealants. Both protect young teeth from dental decay.
Fluoride treatments are a quick and very easy.  Long heralded as a great water additive and ingredient in toothpastes and rinses, this mineral is applied to tooth surfaces as a thick varnish. Flavored and easily tolerated by both kids and adults, topical fluoride is great insurance for dental health and helps reduce tooth sensitivity, too.
Plastic sealants protect very grooved back molars. Just like fluoride varnishes, sealants are painted on and hardened with a special during light. They last for years and are especially important for newly emerging molars.
What about orthodontics?
An orthodontic check is a vital part of children's dentistry. The dentists at Generations Dental Care recommend each child see an orthodontist by age 7. This simple evaluation tells patients and their parents how teeth and bone structure are developing and how children's natural development may be leveraged to treat bite and misalignment problems.
At Generations Dental Care, older teens and their parents may opt for Invisalign clear aligners, a practically invisible way to treat mild to moderate alignment issues effectively and comfortably. Invisalign aligners may be equipped with compliance tabs to ensure patients wear them as directed and also with eruption tabs to maintain open spaces for teeth that have not fully erupted.
Children's teeth are important
Kids' teeth are not throwaways. Both baby and adult teeth play an important role in overall development and well-being. Have you scheduled your child's routine dental check-up? Contact the team at Generations Dental Care for a convenient appointment.