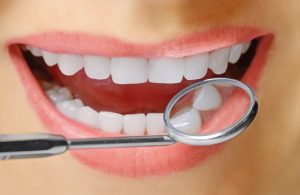 General dentistry is far from ordinary at Generations Dental Care. Drs. Binder, Stetsyuk, Binder and Moriarity and their team of specialists prevent, diagnose and treat oral health issues of all kinds. They restore marred teeth and gums to full health, function and appearance. Your Concord general dentists emphasize semi-annual oral examinations and professional cleanings as great adjuncts to at-home brushing and flossing.
Prevent oral health problems
As recommended by the American Dental Association, brushing twice daily and flossing between teeth removes plaque and its toxic bacteria, the causes of cavities and gum disease (gingivitis and periodontitis).  General  dentistry with your Concord dentists expand this recommendation with thorough oral exams and hygienic cleanings twice a year.
The rationale is this: small oral health issues are found at their earliest and treated promptly and precisely, preventing further damage. Plus, the Concord dental team writes individualized care plans to preserve the function and appearance of teeth and gums from childhood through senior adulthood.
At Generations Dental Care, patients enjoy low radiation x-rays, gentle plaque and tartar removal and, if necessary, dental laser treatment of gum disease. The health of gum tissue directly impacts an individual's overall well-being.
Additionally, the dentists restore any decay found on routine exams with tooth-colored composite resin fillings. These durable restorations look natural and bond right to tooth enamel.  Realistic dental crowns cover failing teeth. Root canal therapy removes diseased inner pulp to compromised teeth a new lease on life. TMJ dysfunction mouth guards alleviate jaw and ear pain.
Precise diagnostics and patient comfort measures
Modern digital x-rays aid the team in imaging teeth and bone structure. They are particularly important in children's dentistry to monitor tooth and jaw development. They also help place the best restorations possible, including today's standard in tooth replacement, the dental implant.  Digital impressions with the iTerro scanner eliminate gooey trays when creating dentures, bridgework, crowns, porcelain veneers or Invisalign clear aligners.
Your Concord general dentists put your mind at ease. Fear of the dentist occurs in people of all ages, not just children, but the dentists at Generations Dental Care ensure relaxed and pain-free check-ups and restorative procedures with:
Local anesthesia, or pain shots to numb treatment areas
Oral conscious sedation
The doctor explains explains available sedation options.  Oral tranquilizers–Halcion, Valium, Versed or other pills–make patients drowsy during their treatments, and nervousness is well controlled.
Create a winning smile
General dentistry includes modern cosmetic services because Dr. Binder and his colleagues understand that healthy smiles must be attractive to foster self-confidence. They offer:
Professional teeth whitening
Invisalign clear aligners for invisible orthodontics
Cosmetic resin bonding and porcelain veneers which disguise imperfections such as heavy stains, gaps, crowding and chips
General dentistry is not ordinary
Generations Dental Care provides superior dental services that key in on health needs and aesthetic goals. And, it all starts with regular check-ups and cleanings. If you want the best that preventive, restorative and cosmetic dentistry has to offer, contact your Concord general and children's dentist for an appointment.