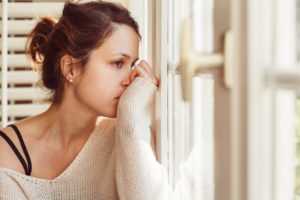 When a pressing oral health issue suddenly arises, do you know a compassionate and skilled same-day dentist in the Concord area? If you don't, feel free contact Generations Dental Care.
Drs. Binder, Moriarity, Stetsyuk, Hopeck, Dines and Binder are well known for quickly relieving pain and restoring oral function. In fact, they have won the 2017 New Hampshire Magazine "Best of New Hampshire" award. This professional team accepts same-day appointments when your need is greatest, and they desire to develop that long-term relationship that will make your smile thrive.
Situations Which Need Same-day Care
When people don't go to the dentist regularly, they may experience an oral health emergency and need to find a good dental practice quickly. Sometimes, too, the unexpected just happens even when we get our exams and dental cleanings as we should. A throbbing toothache, a lost filling or crown or a cracked or knocked out tooth are all painful, frightening and needing immediate care.
Plus, you need reassuring and competent advice on what you should do. You just can't wait for dental problems such as these to go away. Do you know who to call? Who is the best same-day dentist near you?
Here are a couple of suggestions. Contact your primary care physician for the name of an emergency dentist. Or, ask a trusted friend or neighbor for a referral. Also, you could just search online for a dentist in your area (there's 1-800-dentist which offers referrals based on your specific needs and locality).
However, when you are bleeding, in pain or feeling panicked, the best way to find a dentist who accepts emergencies and same-day appointments are already to know one. If you don't have a dentist, you can contact Generations Dental Care for immediate advice to stabilize your condition and to arrange an appointment if needed.
Offered Services at Generations Dental Care
This compassionate and highly skilled team will tell you how to handle your emergency properly. In addition, they'll book a same-day appointment when it's warranted.
Once you come in and are treated, your dentist in Concord will recommend that you begin routine check-ups and cleanings, get digital X-rays as needed and establish good hygiene habits at home. Whether you need fillings, gum disease treatments, root canal therapy, cosmetic services or tooth replacements, they can help. And, they are happy to see patients of all ages, from children through senior adults and everyone in between.
If You Need a Same-day Appointment…
You could go somewhere else in the Concord area, but please don't. Contact the caring team at Generations Dental Care with your pressing oral health situation. They'll deal with the emergency gently, quickly and precisely the very same day if necessary, and you can trust them for your preventive dental care, too. Start a long-term relationship with a group of dental professionals that really cares and delivers exceptional services.