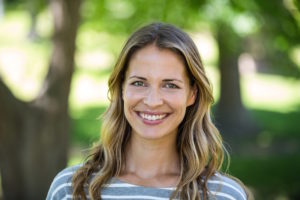 Most adults have something they'd like to fix about the alignment of their teeth — maybe a small gap here or a little crowding that throws your whole smile out of whack. But as much as they wish for straighter, more attractive teeth, many people past a certain age still can't bear the thought of wearing conventional metal braces.
Still though, more adults are getting braces than ever these days… thanks to options like lingual braces and Invisalign. Maybe you have heard a little about each, but do you really know how they work?
Your Options in Adult Braces
Adults who want to improve the alignment of their bite can choose between lingual braces and Invisalign. Both are effective in treating issues like tooth crowding and gapped teeth as well as overbite, underbite, and crossbite.
Invisalign works using a series of clear plastic aligners that place pressure on different areas of the bite throughout treatment. The aligners are removable so you do not have to modify what you eat — simply slip them out before meals and snacks and crunch away on your favorite foods. Brushing and flossing are also as easy as ever thanks to removable aligners.
Lingual braces are just like conventional metal braces, except that they're attached on the backside of your teeth. Here, the brackets and wires are hidden from view — but they may be uncomfortable for some patients. Lingual braces also present the same challenges with brushing and flossing as conventional braces.
Which One Is Right for You?
Talk to your cosmetic dentist or orthodontist about whether or not you could benefit from lingual braces or Invisalign.
In general, Invisalign is a wonderful option for patients who…
Are comfortable with a largely self-directed treatment. You do not need to visit the dentist as many times throughout the Invisalign treatment as you do with lingual braces.

Do not want to spend extra time brushing or flossing their teeth. Invisalign allows you to brush and floss without having to maneuver around metal brackets and wires.

Want to pay a little less for treatment. Lingual braces usually cost more compared to a typical Invisalign treatment.

Have a mild to moderately complex misalignment that is treatable with the Invisalign clear braces system. Severe misalignments often need to be treated with conventional braces.
Maintaining Proper Hygiene
Whichever orthodontic option is right for you, make sure that you continue to practice excellent hygiene. People who wear braces are at a higher risk of developing tooth decay and gum disease, as food particles, sugar, and bacteria can become lodged between brackets and wires or even between aligners and the tooth surface, gradually accelerating the rate of decay.
In general, you should brush your teeth for two minutes, twice a day, and floss your teeth daily. Talk to your orthodontist about special hygiene techniques for conventional or lingual braces.
About the Author
At Generations Dental Care, our team of dentists provides exceptional dentistry ranging from routine checkups and cleanings to cosmetic treatments and exceptional restorative care. To learn more about our services (including Invisalign clear braces), do not hesitate to contact the office at 603-225-6331.