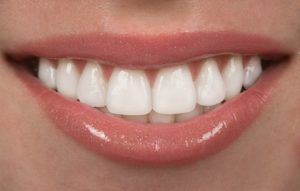 Clear aligners from Invisalign make straightening teeth easier than ever. Not only can you eat the foods you love and keep your brushing technique, you can also get straighter teeth in less time than traditional braces. However, are you sure that your aligners are seated properly? Instead of living in doubt, consider using Propel Orthodontics' unique device that makes sure your aligners are doing their job!
Invisalign in Concord is certain to fix your moderate misalignments. Why not make the process even quicker with a little extra assurance?
The Issue of Loose Aligners
While aligners can make orthodontics a much quicker process, loose or ill-fitting aligners can cause treatment to take longer than planned. If they aren't seated properly, additional time will be needed to make up for it. Even worse, patients may need to backtrack to previous aligners or start the treatment from the beginning.
Additionally, improper aligner seating can lead to unnecessary refinements after completing Invisalign treatment. Refinements can include buffing down tooth enamel or other modifications that could have been avoided.
With this in mind, you may be wondering how you can confirm your aligners are seated properly every time you wear them. That's where Propel Orthodontics comes in.
What is Propel Orthodontics?
Propel Orthodontics is a company that helps patients enhance their orthodontic treatments. No longer do you have to worry if your aligners are fitted correctly. One of the devices they offer patients is the VPro5, a portable device specifically designed to help you seat your aligners properly while in use.
After placing the aligners in your mouth, patients simply bite down on the U-shaped portion of the ProV5 while it vibrates. This works to make the aligners better seated on your teeth. It only takes 5 minutes to complete and can be done anywhere. The vibration technology is gradual, so you're never caught off guard when using it. Plus, if you're used to using an electric toothbrush, then you already know what to expect from the ProV5.
How Can Their Device Benefit Me?
With this device, patients can expect a better Invisalign treatment overall. Not only do you have the peace of mind that you're maximizing the potential of your aligners, you also increase the chances of being able to switch out your aligners sooner. Instead of wearing them for two weeks at a time, it could only take a week to 10 days before needing to move on to the next pair.
Furthermore, a better aligner seating means a better outcome by the end of treatment. If you could make your orthodontic treatment quicker and more effective with just five minutes of using the ProV5 device daily, why wouldn't you?
If you plan on using Invisalign in Concord, ask your dentist about the ProV5 from Propel Orthodontics at your next scheduled appointment!
About the Author
Dr. Christopher Binder earned his Doctor of Medicine in Dentistry from the Tufts University School of Dental Medicine. He's also completed Advanced Restorative Dentistry and Advanced Adhesive Aesthetics Programs at the Las Vegas Institute of Advanced Dental Studies. To learn more about his practice, contact him through his website.