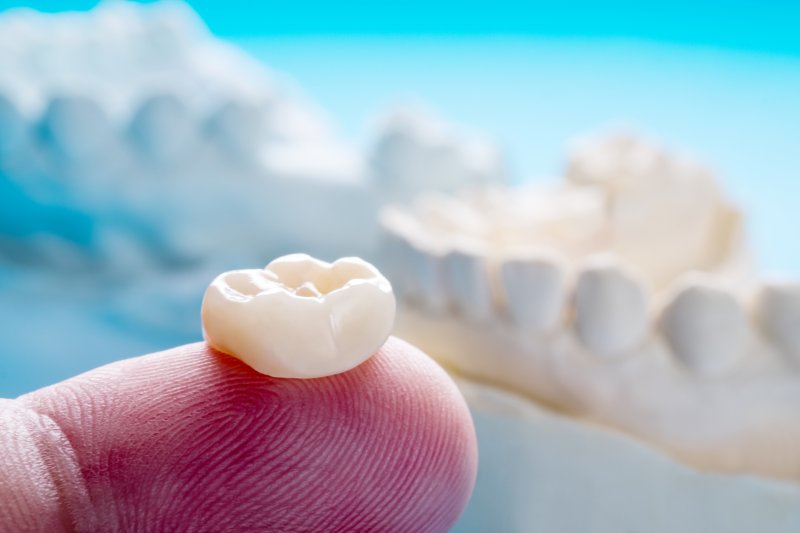 Dental crowns usually last between 10 and 15 years, but each one is different. Your dentist will be able to tell when it is time for you to get a new one, but how do you know if you should head to the dental office in order to have it replaced? Continue reading to learn about the different signs that your dental crown in Concord is nearing the end of its days and that you should be heading in to get a new one put in its place.
Receding Gumline
Bacteria are more likely to gather in the area around your dental crown than a natural tooth. This means that having a crown can actually increase your risk for gum disease. Fortunately, with good oral hygiene, this is preventable. However, if you notice that your gumline is receding, it is probably a good idea to have the crown looked at by your dentist. This could mean that your crown isn't placed properly or that you need a new one.
Noticeable Wear and Tear
When your using your crown every day, it is bound to become worn over time. This is likely an indication that the crown is becoming old and should be replaced. Check with your dentist to determine if this is the cause or there is another reason, like poor oral hygiene or bruxism, that is causing your crown to become worn.
You Feel Pain
If you have pain, swelling, or inflammation surrounding a crowned tooth, you should see your dentist. The crown could be too high on the tooth, damaged, old, or have another reason that it needs to be replaced.
Not Aesthetically Pleasing
The appearance of your smile is likely very important to you. If you have a porcelain crown that is fused to metal, you may notice a dark line that you do not find cosmetically pleasing. If this is something that's bothering you, you can go to your dentist to have it replaced.
Damage
Even though dental crowns are strong, they are still able to chip and crack. If this happens to you, see your dentist so they can take a look. They will be able to decide if it can be repaired or if you need to have your crown replaced for a new one.
Your Crown Is Old
If your crown is over a decade old, it is a good idea to have your dentist take a look, even if there aren't any obvious signs of damage. Even though crowns can last much more that 15 years, your dentist should be monitoring it to make sure it is still in good shape.
If you have a dental crown, be sure to look out for these signs. By keeping an eye on your crowns and seeing your cosmetic dentist in Concord, you will be able to better maintain your smile.
About the Practice
At Generations Dental Care, you have a full team of eight dentists to help patients get the quality care they need in Concord. They are made up of general practitioners, an endodontist, and a periodontist so patients can get anything they need under one roof. For more information on dental crowns or to schedule an appointment at their office, visit their website or call (603) 225-6331.