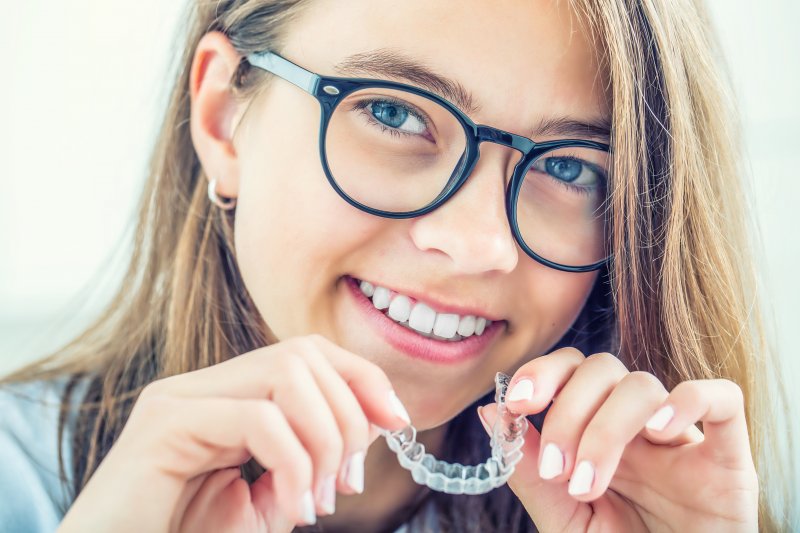 Invisalign in Concord has many different advantages over traditional metal braces, so it has become quite popular for older teens and adults. However, you probably have all sorts of questions about how the treatment works. It is important that you understand the process and how you can maximize the effectiveness of the treatment. Continue reading so you can get the answers you're looking for regarding Invisalign clear aligners.
Does Invisalign Hurt?
Just like any other teeth straightening method, Invisalign will cause you to feel some discomfort when you put in a new set of trays. However, this is usually described as soreness rather than pain. This is normal because your teeth are slowly being pushed into a new position that they aren't used to.
How Often Do I Need to Wear My Trays?
The American Dental Association (ADA) says that you need to wear your trays 20 to 22 hours each day so that the treatment goes as planned. If you don't wear them for long enough, they won't be moving as they should and could even begin to revert back to their previous locations.
How Long Does Invisalign Treatment Last?
The timeframe is different for each case. There are many different factors that go into your specific treatment plan and the amount of time it will take to complete it. On average, Invisalign takes about 12 months. During your consultation, your dentist will be able to give you a general idea of how long your treatment will last.
Is Invisalign Noticeable?
Invisalign aligners are almost undetectable. They may cause your teeth to have a slightly more shiny appearance, but one would have to pay close attention to your teeth to be able to tell. Chances are that very few people will notice them unless you tell them.
How Do You Clean Invisalign Trays?
Invisalign can be cleaned by using a toothbrush and water. You could also use soapy water for an even better clean. For most people, buildup isn't an issue because patients are given a new set of aligners approximately every two weeks.
How Often Should You Clean Your Teeth?
It is best to brush and floss your teeth each time you take the trays out, especially after eating. If you put the trays back in when there is still food left behind in your teeth, you are likely to get cavities even more quickly than normal.
Does Insurance Cover Invisalign Treatment?
This depends on your insurance plan. For many plans, there is some coverage for Invisalign because it is included under orthodontic benefits. However, for you to know for sure, you will need to get in contact with your insurance company. Be sure to ask if there is an age limit on benefits as well.
Invisalign is a great way to achieve the smile of your dreams without having to deal with a mouth full of metal. By being knowledgeable of the treatment, you will be fully prepared to take it on!
About the Author
At Generations Dental Care, you have a well-versed team of general dentists, an endodontist, and a periodontist so patients in Concord, NH can get everything they need in one convenient location. Invisalign is one of the many services that they provide. For more information on Invisalign treatment or to schedule a consultation, visit their website or call (603) 225-6331.