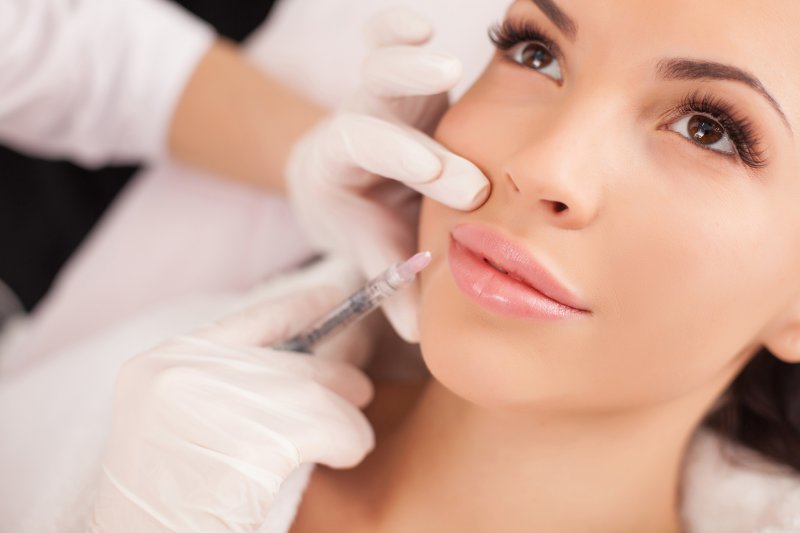 BOTOX has recently become one of the most popular cosmetic treatments available today. After all, celebrities who seemingly never age, like Courtney Cox and Jenny McCarthy, contribute their youthful appearance to this wrinkle-erasing wonder. So, it's not hard to see why this treatment has become a household name. But did you know BOTOX in Concord can be used for much more than erasing fine lines? Keep reading for four additional uses.
#1. Stop Migraines
Do you struggle with chronic migraines? Have over-the-counter pain relievers failed to help in the past? BOTOX may be the solution you've been looking for. By injecting BOTOX into your forehead, temples, and scalp, the muscles in your head can relax, which makes them less sensitive to pain. It is also believed that the injections can block the pain signals being sent to the brain, but more research needs to be conducted before that can be confirmed. Just make sure to consider the cosmetic results as well to ensure you don't end up with a fully frozen forehead.
#2. Lift Your Lips
Celebrities like Angelina Jolie and Kylie Jenner have made a career off their perfect pout. For those with small lips seeking to replicate the look, solutions like collagen injections and even implants have become popular. However, you can get a much more natural, equally as beautiful result with BOTOX. Inserting tiny drops above your upper lip causes the border to slightly roll up, making your lips appear plumper. So, you can get the enhancement you are looking for at a fraction of the cost.
#3. Manage Sweat
Sweating is a natural biological response designed to cool your body down. However, if you deal with excessive sweating that causes you to change multiple times throughout the day or you have tried clinical-strength antiperspirants with no success, then it is time to consider BOTOX. In fact, patients have received injections in their underarms, palms, scalp, and the soles of their feet to prevent the nerves from getting to their sweat glands. Not only does this prevent embarrassment, but some patients are reporting that it makes their blowouts last longer too!
#4. Provide Bruxism-Related Pain-Relief
Bruxism, also known as teeth grinding, is a condition that can wreak havoc on your teeth and result in an immense amount of jaw pain. Fortunately, injecting BOTOX into the area can alleviate discomfort and even help you stop clenching your teeth altogether. So, even your oral health can benefit from this treatment!
Although BOTOX has become heavily associated with addressing wrinkles, it's safe to say it can help with so much more. If you are struggling with bruxism, excessive sweating, or any of the other issues listed here, then don't hesitate to schedule an initial consultation to find out if BOTOX is right for you!
About the Practice
For over 100 years, Generations Dental Care has provided patients nearby with unmatched customer service, state-of-the-art dentistry, and a quality-based approach to care. We take caring for your teeth and smile seriously, and we are proud to have over 700 5-star reviews online. Plus, we can help you with everything from preventive care and effective restorations to BOTOX all at our conveniently located office. Interested in scheduling an appointment? Don't hesitate to visit our website or give us a call at 603-225-6331.