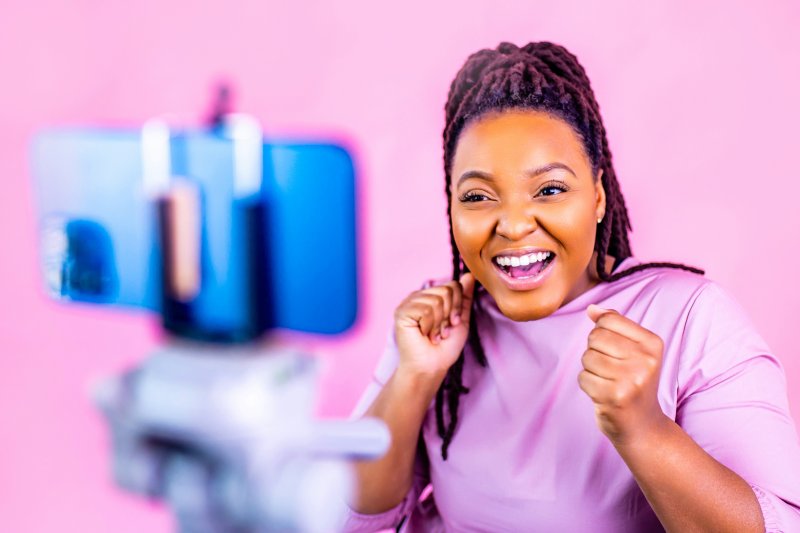 Are you in the market for a new job, a promotion, or looking to start your own business? Though having the drive to succeed and working hard are key to progressing in your career, a nice smile may also be beneficial. People in almost any career path may find having a beautiful beam appealing, but there are a few occupations in particular that can really reap the perks of having a problem-free set of pearly whites. Read on to learn about four careers where Invisalign benefits may go even further.
#1: Performers
When you think of your favorite celebrities, what's one of the most memorable things about them? Many celebrities are known for their beautiful smiles, so it stands to reason that correcting yours with Invisalign can benefit your career if you make a living performing for others.
#2: Entrepreneurs
Building your own business from the ground up takes a lot of work. Fortunately, Invisalign can make things a little bit easier. When potential business partners or customers see how appealing your smile is, they will feel drawn to you and be more likely to purchase products or work with your company.
#3: Sales Professionals
Wouldn't you prefer to work with or purchase products from someone you trust? This is why having a nice smile as a sales professional can be beneficial. Pristine pearly whites make people come off as more capable and trustworthy, so Invisalign can help you gain new clients.
#4: Actors, Models, and Social Media Influencers
If you appear in movies, videos, or photos for a living, Invisalign is a great investment in your career. Having a straight, uniform smile will make people feel drawn to you, which can make you more successful. Additionally, if you're sponsoring any beauty or dental products, having a gorgeous grin will make people want to purchase it so they can look as good as you!
3 Benefits of Invisalign
While Invisalign may be particularly useful for people in the above industries, it also offers a range of benefits to people with any occupation, including:
Improved appearance – Unlike traditional metal braces, Invisalign is virtually invisible. This makes it much less visually invasive and gives your smile a more appealing look.
Removable – Invisalign clear aligners are removable, which makes it much easier to brush and floss your teeth after meals. This also means that you can eat almost anything without issues.
Added comfort – Invisalign is made from smooth plastic and applies less pressure overall than traditional braces. This makes them more comfortable and easier to adjust to.
Progressing in your career takes a lot of hard work and determination, but a more beautiful smile may be just what you need to give you the upper hand over your competition. With the aforementioned Invisalign benefits, the career of your dreams is within reach!
About the Practice
If you don't like the smile you see when you look in the mirror or scroll through old photos on your phone, Invisalign clear aligners from Generations Dental Care may be what you need to keep your pearly whites looking their best. Their talented team can help you determine if they're the right option for your smile so you can soon be on your way to a more gorgeous grin. Visit Generations Dental Care's website or call their office at (603) 225-6331 for more information on Invisalign benefits or to schedule an appointment.