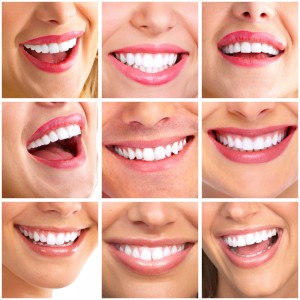 What happens when you have a beautiful smile? You're more likely to smile around others, improving your own sense of welling being and helping others to see you as a more open and inviting person.
Not everyone was born with a naturally beautiful smile, though. That's why dental offices like Generations Dental Care in Concord, NH offer a branch of services known as cosmetic dentistry. With any of our cosmetic dentistry services we can help patients repair chipped or cracked teeth, fix misalignment or spacing issues, and enjoy whiter, more dazzling smiles.
Our Concord cosmetic dental services include:
As part of our commitment to delivering customized care, our doctors are happy to look at your smile and recommend one or more specific services to help you. If you have any questions about what we recommend, don't hesitate to let us know. Many of our Concord cosmetic dentistry services can be administered in just one appointment, while others can be done in just a few visits.
Do you want to transform your smile? Talk to one of our Concord dentists about what we offer and how we can help. Call Generations Dental Care today to schedule a consultation. We're happy to serve patients from Penacook, Bow, Canterbury, Chichester, Pembroke, Manchester, Hooksett, Boscawen, Epsom, Hopkinton, and Loudon.