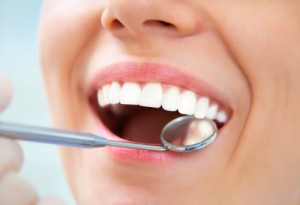 When a tooth is missing, whether because of extraction for severe decay or traumatic injury, the space vacated must be filled in order to maintain proper alignment of the remaining teeth. If teeth become misaligned, this can lead to a bad bite, gum disease or temporomandibular joint disorder, or TMJ. To avoid all of this, there are crowns and bridges. At Generations Dental Care in Concord, NH, our dentists create functional and natural-looking crowns and bridges to complete your smile and keep your mouth healthy.
Crowns, also known as caps, are most commonly used to completely cover a damaged tooth. In the case of crowns and bridges, however, a crown is placed over the teeth that are on either side of the missing teeth. These crowned teeth anchor the bridge that spans the space where teeth are missing. Attached to the bridge is the replacement tooth, or pontic, that fills the space of the missing tooth.
How are Crowns and Bridges Made?
Your dentist at Generations Dental Care will first need to slightly reduce the size of the anchor teeth in order to prepare them for crowns. Then, an impression is taken to make an exact mold for the crown and bridge. While your custom-fitted crown and bridge is fabricated in the dental lab, you will have a temporary replacement to cover the prepared teeth and open space. Then, when the permanent crowns and bridge are ready, the temporary is removed and the permanent crown and bridge is cemented into place. To ensure the longevity of your crowns and bridge, proper daily brushing and flossing is imperative. Also, see your dentist at Generations Dental Care for regular check-ups at least twice per year.
Schedule an Appointment Today
If you have a missing tooth, then don't wait for the consequences before deciding to take action. Call our office today for an appointment with one of our qualified dentists. Generations Dental Care serves patients in Concord, NH, as well as the surrounding areas of Canterbury, Hooksett, Pembroke, Loudon, Bow and Manchester.