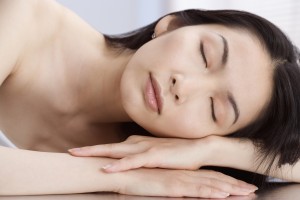 "… the only thing we have to fear is fear itself," said President Franklin D. Roosevelt in his first inaugural address in 1932. One has to wonder if there were any dental-phobes listening to those famous words and thinking to themselves, "and dentists." Although there might not have been much that could be done back then to quell those fears, today there is. If you have been avoiding the dentist out of fear, then now is the time to relax and come to Generations Dental Care in Concord, NH, for sedation dentistry.
According to the Dental Organization for Conscious Sedation, some 30 percent of the population avoid seeing the dentist because of fear. Not only does this fear prevent people from receiving the dental care they need, it may also be indirectly having a negative effect on their overall health, because many systemic conditions have been linked to oral health. Thus, the need to defeat that fear becomes all the more important.
Sedation Dentistry to the Rescue
At Generations Dental Care, our dentists and their staff are trained to use oral conscious sedation to help relieve a patient's fear and anxiety. Your dentist will prescribe a commonly used sedative or anti-anxiety medication for you to take about one hour before your appointment. A word of caution: with oral conscious sedation, you will need a family member or friend to drive you to and from your appointment. Once in the office, you'll be able to sit back and relax while we take care of your dental needs. In fact, you may not even remember the appointment.
With sedation dentistry you can overcome your fear of the dentist and receive the dental care you need.
Schedule an Appointment Today
Don't let your fear of the dentist prevent you from receiving proper dental health care. Call Generations Dental Care in Concord, NH, and ask about sedation dentistry. We also conveniently serve patients in Pembroke, Hooksett, Canterbury, Loudon, Bow, and Manchester and the surrounding communities.