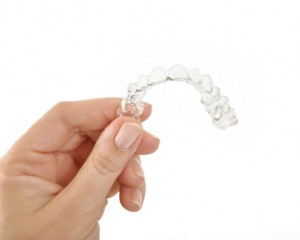 Are you one of the millions of Americans who longs for straighter teeth and a more confident smile? If you are an adult or teen who would love a more beautiful smile without traditional metal braces, Generations Dental Care can help. Conveniently located in Concord, NH, our state-of-the-art practice offers a wide range of cosmetic dentistry and orthodontic services, including the widely popular clear braces system known as Invisalign.
Will Invisalign Work for Me?
Invisalign is capable of correcting an extensive array of orthodontic issues, including mild to moderate misalignment, gaps, uneven spacing, crowding, overbite, and underbite. While extreme cases of malocclusion may require the use of traditional braces, many patients are pleasantly surprised to learn that they are candidates for Invisalign. A one-on-one consultation here at our office will help determine which option is best for your unique case.
If you are a candidate for Invisalign, we'll start by gathering data by taking precise measurements of your current dentition. This information will be sent to a dedicated Invisalign lab where your customized aligners will be fabricated using virtually invisible acrylic, a clear and comfortable plastic. Our doctors will dispense your aligners in the proper order over the course of your orthodontic treatment, monitoring the progress of your teeth as they shift into their proper positions.
Typically, treatment with Invisalign takes approximately 12 to 18 months. As you move from one set of aligners to the next in the series, you'll see your new smile gradually take shape. In the meantime, you'll love the confidence you feel and the freedom you experience knowing that you're straightening your teeth without metal brackets and wires.
Schedule Your Invisalign Consultation Today
Finally discover the possibilities afforded by advanced cosmetic dentistry technology at Generations Dental Care in Concord, NH. Contact us today to schedule your visit with our caring, skilled team of doctors and our compassionate, experienced staff. We genuinely look forward to helping you absolutely love your smile as we work to improve your oral health as well with Invisalign clear aligners. Our family-friendly dental practice is privileged to serve patients from throughout Concord, Canterbury, Loudon, Pembroke, Epsom, Hooksett, Bow, and beyond.