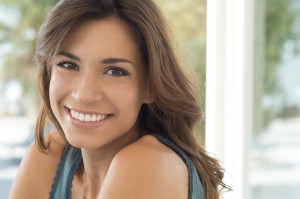 Our cosmetic dentists and specialists can provide you with the aesthetic dental results you're looking for at an affordable price. First-rate care and our understanding of your needs are important to getting you the smile you have always wanted. Drs. Christopher Binder, Michael Hochberg, Victor Stetsyuk, and Albert Binder will make every possible attempt to accommodate your schedule, concerns and financial needs as we work with you to transform your smile. Our cosmetic dentistry and implant dentistry services are the best in Concord, NH.
Cosmetic Dentistry Services
A beautiful smile is priceless. Giving you a truly transformative smile is what we want to accomplish together. Through our wide range of popular cosmetic dental services, we can help you attain the look you have always wanted and show the world exactly who you are. How can our cosmetic dentistry solutions help you? These are the services that we offer:
Teeth whitening
Porcelain veneers
Invisible braces
Invisalign
Crown & Bridgework
Dental implants
Composite bonding
We can help you brighten stained or worn teeth, correct irregular spacing, fix crooked or crowded teeth, and replace unsightly gaps in your smile. You deserve a smile that turns heads. Oftentimes, our Concord cosmetic dentists can even correct several dental issues with a single procedure over the span of just a few appointments.
Dental Implants Service
Missing teeth can be a real drag. They create an unfortunate domino effect concerning your oral health. Replacing a missing tooth should happen quickly to avoid additional issues, whether the loss occurred because of accident, injury, or disease.
What is a dental implant? Dental implants are a tooth replacement option that closely mimics nature's precise design. They are comprised of two parts: the post that is surgically implanted below the gumline, and the crown that is attached after the post is healed. They are a great choice for patients who have sufficient bone to support a surgically placed implant. And, if benefits are what you're looking for, check these out:
They halt bone loss by replacing the tooth root
Improved look and feel that is just like natural teeth
Improves oral health without compromising healthy abutment teeth
Longer lasting than traditional tooth replacement methods
Replace missing teeth using our successful procedures and you will see how much of a different we can make!
Schedule An Appointment
To make your dental implant appointment, speak with our staff in Concord, NH. We also serve the surrounding communities of Penacook, Bow, Canterbury, Chichester, Pembroke, Manchester and beyond.