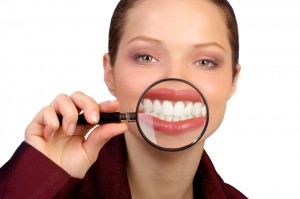 Do you like the way your smile looks? When you glanced at it this morning in the mirror, did you really think it looked beautiful? If you don't, we can help. Did you know cosmetic dentistry is one of those most popular branches of all dental services that are offered? It's true. And it's easy to see why when you realize how wonderful results look, sometimes in just one office visit. A beautiful smile can do wonders for your social and work relationships. You won't have to worry about hiding your smile or trying to keep it covered up. Everyone deserves to look and feel their best, and that includes rocking an awesome smile. From teeth whitening to porcelain veneers, we have all sorts of cosmetic services that can transform your smile into a beautiful work of art. If you're ready to do something about your smile and show it off to the world, our Concord, NH office is ready to take it to the next level.

Cosmetic Dentistry Services Can Make Your Smile Sparkle Like Never Before
If you're looking for a shine or sparkle that can attract just about everyone, you should look into teeth whitening. It's the most popular cosmetic option among patients nationwide and it's easy to see why. Our services are capable of whitening your teeth up to eight shades brighter. Just think about the change you'll be able to see! No longer will you wake up and look into the mirror with a dull smile. It will light up the room as soon as you separate your lips. It's a wonderful feeling that we want every patient to experience.
In addition to teeth whitening, we also offer other services as well:
Porcelain veneers
Invisible braces
Invisalign
Crown and bridge
Dental implants
Composite (dental) bonding
All of these services can change the way your smile looks. There's a lot you can do on your end to help these services keep your smile looking better than ever. Great dental hygiene practices especially should be practiced during this time. If you aren't already doing so, it's best to start practicing great dental hygiene habits now.
Schedule an Appointment
If you're ready to take your smile to the top, our cosmetic services await. Never before has there been a time in dentistry where patients can choose from so many cosmetic options. You can whiten your smile or perfect anything else that might make it look a little less attractive. Together, we can get your smile back to looking as beautiful as ever. For those of you not located in Norman, OK, we also serve residents in Penacook, Bow, Canterbury, Chichester, Pembroke, Manchester and beyond.