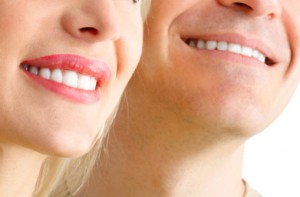 You know the feeling you have when you put on a new outfit? It's a feeling of confidence, happiness and satisfaction. Now, imagine the intensity of that feeling when you're wearing a new smile. With porcelain veneers from Generations Dental Care in Concord, NH, you can repair the smile you have with the designer smile want.
Porcelain veneers are modern dental wonders that essentially cover up the minor flaws in your smile. If you have teeth that are permanently stained, chipped, slightly cracked, somewhat misaligned, misshaped or irregularly spaced because of gaps, then porcelain veneers may be the solution you need in order to have a beautiful smile. And in most cases, you can have your new smile is just two appointments at Generations Dental Care.
Porcelain Veneers for You
The first step toward having a new smile is a consultation with one of the dentists at Generations Dental Care to discuss your smile goals and evaluate your oral health in order to address any concerns before your veneers are placed. Once you and the dentist determine that porcelain veneers are the best option for you, a customized plan is devised, including the shape, size, and color of your veneers.
At your first appointment, we'll prep your teeth, which requires removing a very thin layer of your front teeth's enamel, so the veneers will adhere better and lay flush with your other teeth. While your custom-designed, permanent veneers are fabricated in a cosmetic dental lab, you'll wear temporaries. Once your own porcelain veneers are ready, you'll return to Generations Dental Care for the dentist to bond the veneers to your teeth. With precision and care, we'll trim and polish your veneers so they look completely natural and beautiful. Congratulations—that new smile looks great on you!
Schedule an Appointment Today
If you want to learn more about porcelain veneers, then call Generations Dental Care and schedule an appointment for a consultation. We serve patients in Concord, NH, as well as the surrounding communities of Penacook, Bow, Canterbury, Chichester, Pembroke, Manchester, Hooksett, Boscawen, Epsom, Hopkinton and Loudon.